BOSS Realty Group
CALL: 614-763-6663
About BOSS Realty Group
BOSS Realty Group is a full service real estate brokerage founded in 2005. We differentiate ourselves from 'traditional' agents by building lasting relationships with our clients through an elevated level of personal service to help them through the closing and beyond.
Meet The Team
Tony got his start in real estate in 1997 when he was licensed as an agent right after he bought his first home. He believes in providing his clients the highest level of personal service and expertise. After spending some time as an agent, He started BOSS Realty Group in 2005. BOSS is an acronym for "Buyers' or Sellers' Success" At BOSS Realty Group one agent will only represent a buyer or a seller in the same transaction. This is what separates BOSS Realty Group from "traditional" real estate brokerages.
Tony is a graduate of Ohio University where he received his Bachelors degree in Communication. He also holds certificates in home inspection, as well as other real estate designations and has served as Treasurer and President of the Dublin High School Hockey Association as well as volunteering for The Memorial Tournament and The Dublin Irish Festival.
Ohio based real estate agent, David Scheiner, is an agent of BOSS Realty Group. David has more than 20 years of experience as a full-time real estate professional in a wide range of multifaceted real estate transactions.
David's experience has helped thousands of families realize their home ownership goals. These included homes throughout Ohio. David's love of buying, leasing, and selling real estate makes him a trusted resource to represent buyers and sellers.
Lynda specializes in all facets of the Real Estate business, whether it be navigating the way for first home buyers, providing help in the luxury market, or trying to score the perfect distressed property, she knows and has experienced it all. Born and raised in Ohio, she graduated from Bowling Green State University in Marketing and began a career in banking.
After working closely on a United Way campaign, she discovered her love of sales and enjoyed over 15 years of success in the Medical Device industry. Wanting to get off the road, she decided to pursue her true passion of real estate and staging and has never looked back.
Honesty and integrity are the core principles of her work ethic. Known for her exceptional customer service and dedication to her clients' needs, Lynda works closely with her clients to prepare their home for market and negotiates with buyers' agents to achieve top dollar results. She and her team of professional service providers help her clients' buying and selling needs, including staging, painters, handymen, contractors, mortgage brokers and inspectors.
Lynda takes pride in guiding both first time and experienced buyers seamlessly through the process of finding their new home. Her keen negotiating skills have helped her clients in this competitive market. A true testament to her quality of service, 90% or more of her business comes from the support of past clients or referrals from trusted friends and family.
When she isn't working, she enjoys traveling with her husband and three grown children, entertaining family and friends, camping and just about any adventure near water, her happy place. Lynda proudly supports Operation Homefront supporting our veterans, has served on the Dublin Jerome Hockey board, and is active in her church.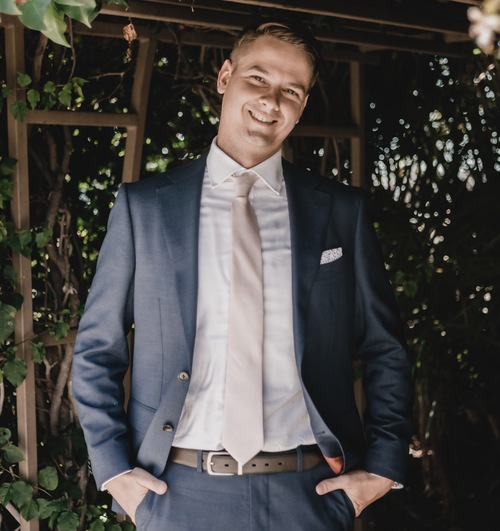 Wes got his start in real estate working on home rehab and investment property projects throughout Columbus. As a chronic "live-in" house flipper, Wes has the ability to recognize value and potential in properties that may appear daunting at first glance, and he has experience determining the scope of work a home may need. In addition to this, he has a special interest in current home trends and can offer insight into ways to increase a home's value and marketability in order to help your home sell. Whether he's working with buyers, sellers, or investors, Wes enjoys connecting people through property.
Matthew Chess has been a licensed Realtor since 2006. He grew up in Dublin and has lived in Ohio his entire life. His hobbies include classic car restoration, wheel pottery, and collecting anything related to Star Trek. Matthew is also a working fashion designer specializing in swim and resort wear. His real focus is flip properties, rentals and any situation that requires some extra attention. If you flip houses, are an out of town investor wishing to sell your Columbus properties, or are intimidated by the typical glitzy, pushy, "buy right now" sort of agents that seem to dominate the industry, Matthew Chess is the guy to call!
Paul has been a licensed agent since 2003 and has helped hundred of clients buy and sell homes throughout Central Ohio. Paul's personal approach to real estate ensures that every one of his clients' real estate goals are met. An organized and detailed professional, Paul is very comfortable guiding his clients through every part of the real estate transaction. As an investor himself, Paul has extensive knowledge in rehabbing, flipping, buy and hold, as well as rentals. As a resident of Olde Towne East, Paul is extremely familiar with that area and the surrounding downtown market.
Brian's desire and mission is to help you sell or buy your new home. Combining his passion for real estate and 20 plus years in regional sales management roles adds a fresh take and resourceful dimension to get the job done for his clients. Fun fact about Brian... Not only is Brian a Realtor, but also an accomplished Ventriloquist and dummy maker! Another passion of his since childhood. With that said, Brian's Motto is: Don't let a dummy sell "just a house" , do it like a BOSS and let's sell your "home"!
Mac serves as our Transaction and Marketing Coordinator and is currently a senior at The Ohio State University majoring in International Studies with an emphasis in Business & Economy and a minor in German. Mac enjoys anything outdoors and has held various leadership positions Boy Scout Troop 299 where he obtained his Eagle Scout. When he isn't working or studying Mac enjoys playing hockey, cheering on The Ohio State Buckeyes, and hanging out with his friends and his 75lb Pitbull, "Ghost".
My family immigrated to the USA from Vietnam in 1975. We lived in Lancaster and Logan, Ohio and moved to Columbus in 1983. I have lived in Columbus, Ohio ever since. I graduated from Independence High School in 1993 and moved on to a career in IT. As an IT consultant, I have serviced customers including Honda of America in Marysville, Nationwide Insurance and Ohio Health System.
I acquired my first investment property in 2002. Since then I have been involved in the acquisition and rehabilitation of over 80 homes in the Central Ohio area. In 18 years, I have created over $2.5 million in spare time profit for my partners and myself.
As a real estate agent, I would like to use my experience to help new investors explore options in real estate investment. I specialize in helping first time buyers and buyers with less than perfect credit find paths to home ownership. I am also able to help everyone else in between in all their selling and buying needs.